A programmable hardware board that allows you to develop blockchain applications and deploy it in space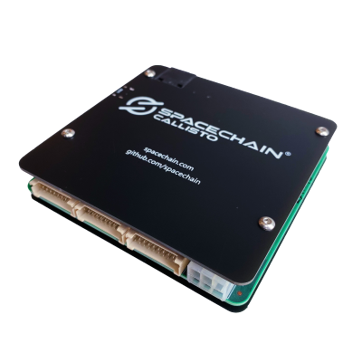 Have a great idea for a blockchain application that can be used in space? Turn your dream into a reality with our open-source demo hardware board – SpaceChain Callisto. It is pre-installed with a dual operating system ━- SpaceChain operating system (SPC OS) and Linux OS ━ to enable developers, like you, to design on-orbit blockchain applications that can be used and deployed in space.
What makes this hardware board more unique is that it is configured to be similar to our on-orbit payload that was installed in the International Space Station (ISS) in December 2019. While the application is not connected to the ISS, you can still create your dream application, and run tests and simulations through your computer to evaluate if your application will actually work in space. Best of all, it is open-source, enabling you to develop your blockchain applications more easily.